You are here
Student Posters
Student Poster Presentations - the full list of student poster presentations is available to download below.
Abel, Jessica ; The influence of glass transition temperature on the performance of acrylic thermoplastic adhesives
Brown, Natalie; Fearn, Tom; Lichtblau, Dirk; Howell, David; France, Fenella; Strlic ; Crowd-sourced data in preventive conservation of large library collections: A NIR case study
Ceruti, Andrea ; Bio-mineralization: Trial of a new consolidation treatment for plaster using bacteria
Colson, Amandine ; The use of photogrammetry to monitor deformation in a 14th-century ship on display
De Bruyn, Estelle; Decroly, Marianne; Deprez, Bernard ; A web platform for designing sustainable museum storage
Del Gaudio, Isabella; Hunter-Sellars, Elwin; Da Ros, Simoní; Parking, Ivan; Duncan, John; Moore, Abigail; Williams, Daryl R.; Curran, Katherine ; A study of water vapour sorption in cellulose acetate
Jung, Chamhee; Lee, Hanhyoung; Song, Youna; Min, Kyungiin; Chung, Yongiae ; Analysis of painting materials of Dancheong on Korean traditional wooden building using hyperspectral imaging technique
Lee, Hyun-ju; Kim, Si-hyun; Jeong, Seon-hye; Chung, Yong-jae ; The correlation between moisture content and microorganism popultaions in printing woodblocks for the 'Tripitaka Koreana'
Liu, Yun; Strlic, Matija ; Factorial experimentation of photo-degradation of iron gall ink
Melinis, Antanas; Thickett, David; Freestone, Ian C. ; Investigating the deterioration of English Heritage glass collections
Ortega-Ordaz, Alfredo Adolfo; Sánchez-Rodríguez, Esteban; Rojas-Abarca, Luis; Ku-González, Ángela; Cruz-Cárdenas, Carlos; Bojórquez-Quintal, Emanuel ; Effects of a past treatment on debarked maize stems, a constituent material of lightweight sculptures
Pokorska, Anna; Curran, Katherine; MacDonald, Lindsay, Pretzel, Boris; Robson, Sturat; Talgorn, Elise ; Defining light stability of plastics in heritage collections
Russo, Giulia ; The reassembly and #D reconstruction of the shattered wall paintings found during archaeological excavations in the church of San Giorgio in Hône, Aosta, Italy
Sacher, Betty ; An investigation into the role of variable measurement angles and smooth and textured surface states in retro-reflective microfading tests
Van Dijk, Emma; Cattersel, Vincent; De Smedt, Sarah; Caen, Joost ; Issues on in situ conservation treatment of marouflaged wall paintings
Vyzika, Melpomeni; Koptsopoulou, Lydia; Micco, Francesca; Pype, Marie ; Conservation of built heritage: A values-led approach to Pont des Trous, Tournai, Belgium
Watts-Kitto, Naomi; Cook, Jocelyn ; An evaluation of the use of the Surtronic S128 to assess appropriate cleaning techniques for historic materials
Yu, Jia; Chung, Yongiae ; Characterisation of conservation materials used on Korean mural paintings
XpectralTEK Student and Main Posters Prizes
XpectralTEK is a supporting partner and exhibitor at the IIC's 27th Biennial Congress in Turin, Italy. For the first time XpectralTEK offers two Poster Prizes that will be awarded to a Poster and Student Poster, a judging panel will review all the accepted posters for the Congress and will choose the winners based on innovation in research related to technology and preventive conservation. The prizes will be presented at the Closing Ceremony on Friday 14th September 2018 by IIC's President Sarah Staniforth CBE.  
XpectralTEK Student Poster Prize consists of a certificate, 1 year IIC Membership for each student poster author and a shared cash prize of £150. XpectralTEK Poster Prize consists of a certificate, 1 year IIC Membership for each poster author, and a shared cash prize of £300. We expect the prizes to contribute towards the recipients' professional development, research excellence and for innovation development.
XpectralTEK is a tech company dedicated on the development of spectral imaging solutions enabling any art conservator to see and understand what is not visible to the human eye.
Organising partners for the IIC Turin Congress are: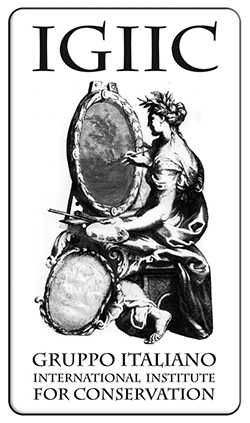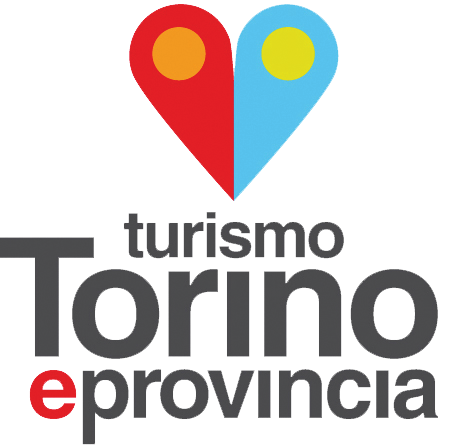 In collaboration with: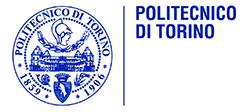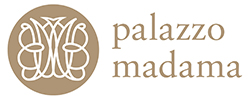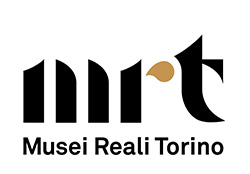 Supported by: